Use our thorough list of mezzanine builders and suppliers in Maine to examine and sort top mezzanine builders near you with previews of ads and detailed descriptions of each product. Any of these mezzanine builders can provide mezzanine product and services to meet your companies specific qualifications in your area. An easy connection to reach mezzanine builders through our fast request for quote form is provided as well. This source is right for you whether it's for storage platforms, stair towers, modular buildings or any other mezzanine need.
Leading Mezzanine Builders
Companies Serving Near Maine
Plantsville, CT
|
800-826-5326
A&A Surplus provides new and used freestanding mezzanines, mezzanine systems and in plant mezzanines. Design and installations are done by us. Use your existing space! We have been providing material handling solutions since 1939.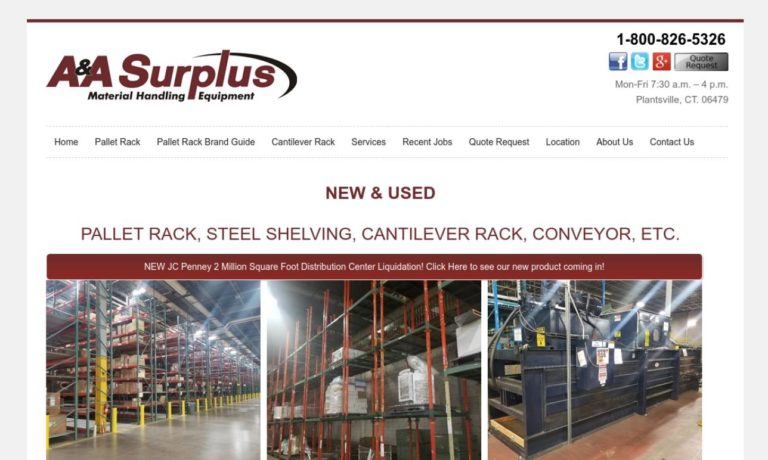 $$$
East Hartford, CT
|
860-289-1571
A-Lined Handling Systems, Inc. is OSHA and BOCA approved. Our mezzanines are modular, free standing and have an interlocking design. Each support offers utility channels and outlets. A variety of flooring options are available with a high capacity weight distribution per square foot. The mezzanines we offer are very cost effective and are easy to reconfigure, move or expand.
$$$